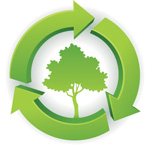 ADDISON TOWNSHIP HIGHWAY DEPARTMENT RECYCLING PROGRAM
Addison Township Highway Department
411 W. Potter Street
Wood Dale, Illinois 60191
8:00 A.M. – 12:00 P.M.
May 30, 2020
August 29, 2020
October 31, 2020
Accepted Items: Computers, Laptops, Servers,
Computer Monitors*, Televisions*, Printers,
Facsimile, Scanners, VCR and DVD Players
Video Game Consoles, Cable and Converter Boxes,
Satellite Receivers, Electronic Keyboards, Mice, Portable
Music Players, Holiday String Lights, Wire, Cables, Adapters,
Power Supplies, Cell Phones, Modems, Tablets, Phones, Docking Stations.
*Important Note- Tax deductible fee applies for all CRT, Flat Screens,
Projection TV's and Monitors
Under 21" screen = $25/unit
21" screen and over = $35/unit
Addison Township will expand their recycling with a new program to collect textiles. Textile Recycling will take place on the same days as electronic Recycling at
411 West Potter Street Wood Dale, IL. 60191. Residents can donate unwanted clothing and textiles for reuse and recycling through the nonprofit RewearAble.
Accepted items can be in any condition and include:
All Clothing
Bedding
Towels and rags
Please note : this program will not accept any items with residue of oil-based paints, motor oil, stains, paint thinners, varnishes or polyurethane, as these can spontaneously combust and catch fire.
Reusable items will be resold, with proceeds benefiting RewearAble's mission to provide employment for people with developmental disabilities. Clothes collected will be processed by Illinois disabled school
District participants and partnered adults agencies. Textiles that can't be reused will be recycled as industrial rags.
For more information go to http://rewearable.org
Please contact the Highway Department with any questions at (630) 766-2228
Alternate Drop off Sites
Village of Addison Recycling Center- Residents Only- Saturdays from 8 a.m. to noon at 711 N. Addison Road, 630-279-2140
Village of Villa Park- Residents Only- 3rd Saturday of every month, 9 a.m. to noon at 20 W. Home Ave
     See the DuPage County website for additional locations and details
Household Hazardous Waste Collection- https://www2.illinois.gov/epa/topics/waste-management/waste-disposal/household-hazardous-waste/Pages/collections.aspx
FOR MORE INFORMATION PLEASE CALL THE HIGHWAY DEPARTMENT AT (630) 766-2228